Our dedicated R&D team of Internet of Things (IoT) is always working on the next to offer the best both to the client and to the world. We believe IoT as the next big thing of IT ecosystem and it's already! Being mobile app, web app, the ultimate medium to communicate between Internet of Things (wirelessly connected devices over internet), the wireframes and final outputs we release out are of no compromises.
OUR APP DEVELOPMENT RANGES ACROSS THE FOLLOWING: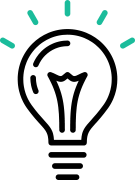 IoT

Wearables

M2M

Building & Home Automation

Smart Manufacturing

Healthcare

Automotive
Wireless technology is spreading around day by day. From light, temperature control to connected home appliances, entertainment system to smart watch, street lights to traffic control, asset tracking to employee safety, remote treatment to drug tracking, telemetry to automobile predictive maintenance and many are the systems IoT doubles the acceleration.

FOCUS ON YOUR COMPONENT
WE'LL DO THE APP
Just concentrate on your hardware product. What all you have to do is express what all features you need to be implemented for the app of your product. An extreme awesome output than your expectation with least duration is assured. Chained out of a big expert team, the bug you could expect after the official release of the app would be null. Our entire team is trained such a way to deliver uncompromising and bug free outputs.


CONNECTING INTERNET OF THINGS
Internet of Things are just hardware pieces at the initial stage. They are brought to life when they are wirelessly connected over a mobile or web application. Then you could automate things. Switch on the lights in your home or office, monitor the washing machine, check the availability of water, cook food within no time, and much more. We design, build, and release world class apps connecting Internet of Things ensuring the best level of user experience from all corners.


BRING IDEAS TO LIFE
It's a matter of a fraction of a second you get sparked with a very innovative idea. At the same time, it's very hard to put the same idea into the light of life. But, along with a team coupled with a huge resource of experts, you won't get stuck anywhere, but you're on until you achieve your goal. Having helped over 60 startups across the world we know how to help you in bringing ideas to life than anyone as we sit closer with you knowing what output exactly you want.